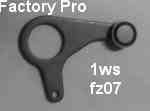 (sample pic only)

SHFT-ARM-Y84-C $139.95

inc. Hybrid Ceramic Microbearing detent arm

...............................................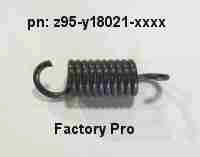 STRONGER and heat treated F-Pro shift spring.
pn: z95-y18021-0080
$49.95

Pro Shift Kit
The arm and spring kit. (NEED TO BUY SEPARATELY)
F-Pro Hybrid Ceramic Microbearing Detent Arm
F-Pro Shift Spring.
Makes shifting more positive.
Virtually eliminate missed shifts - both up and down.
The stronger detent spring rotates the shift drum quicker, so the gears are more likely to engage under quick shift conditions.
The Microbearing removes friction for the quickest shifting short of an air shifter.

This kit helps prevent 2nd gear missed shifts that 1000's are prone to when shifted quickly. Missing 2nd gear under hard acceleration will bend the shift fork - making subsequent shifts into 2nd gear even more inconsistent.

Installation
The arm and spring are located on the Right Side of the bike, under the clutch basket.
On the Left side of the engine, remove the shift arm and circlip from the shift shaft.
Remove the clutch basket to access the stock shift shaft.
Replace the stock shift arm and shift spring with FP parts
Replace the shift shaft.
Replace the circlip and reinstall the shift arm (in the correct indexing)
While turning the bare clutch shaft, shift through all gears to verify proper functioning. It's better to catch problems before you put the clutch and everything else back on
If test shifting is cool, reinstall parts as shown in the Yamaha Service manual.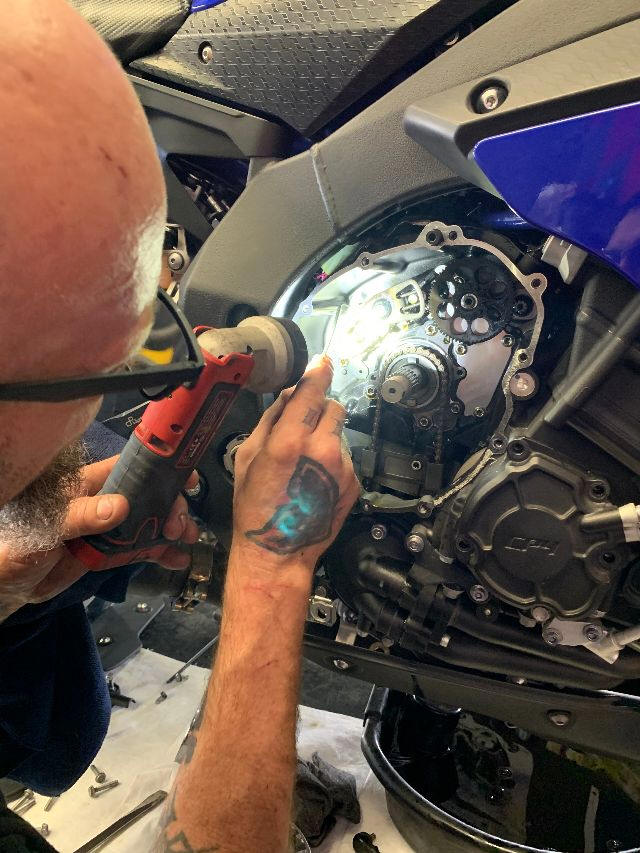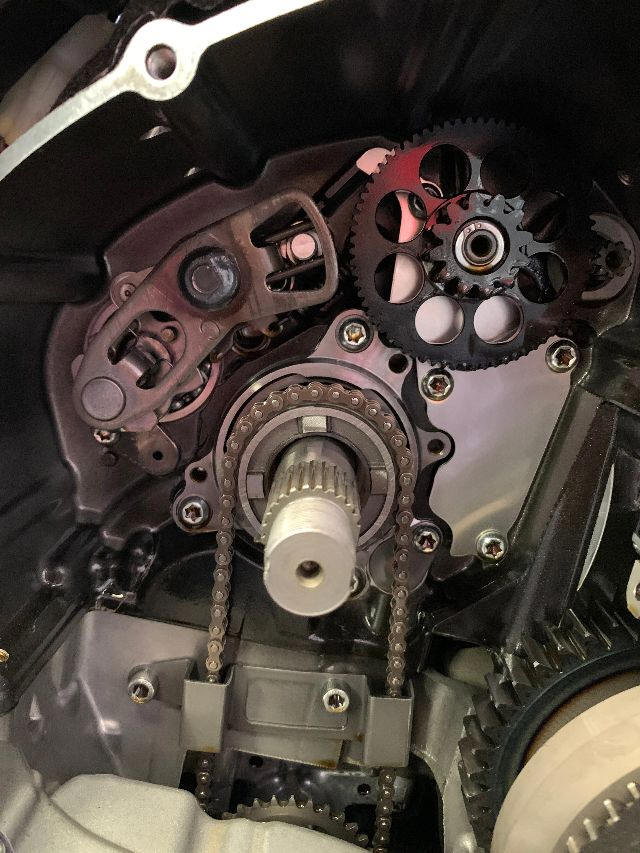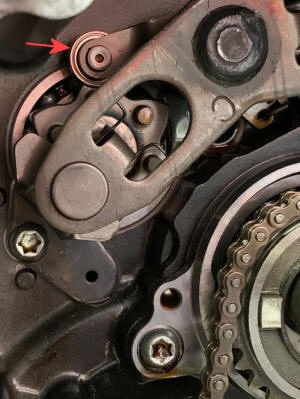 Courtesy Jose Rodriguez