Based in northern California, Moon Brothers Racing competes in the west coast USA AFM Series. Team members Dave Norgard and Kevin Crowther experience includes fzr400, yzf600 and yzf600 R6 competition classes.
Subject:
Moon Brothers Racing
Date: Thu, 14 Oct 1999 01:09:36 EDT
From: RacerMX14@aol.com
To: factory2@ix.netcom.com

Marc....
Here's a picture of the bikes all painted up. I drilled out some 35
pilot jets with a # 78 drill, should be just over a 40 (.016) I put them in
and it seems to run fine, I guess I'll find out at Thunderhill on the 23rd.
Thanks again for all the help getting a CA. model R6 up to speed.

Kevin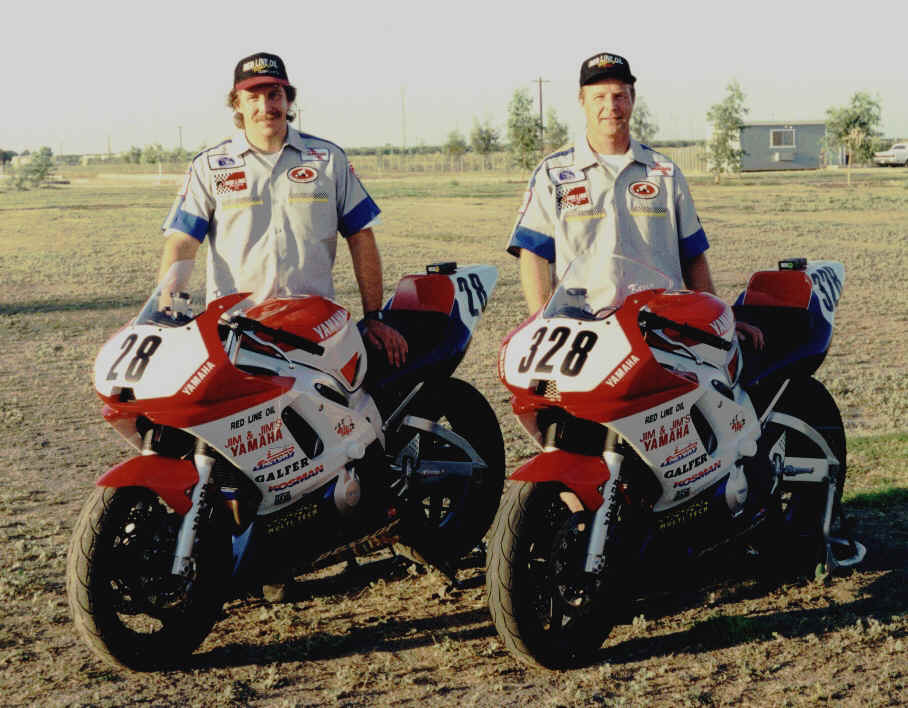 At the secret test track in secluded northern California!